Travel Icon Pack (Maya)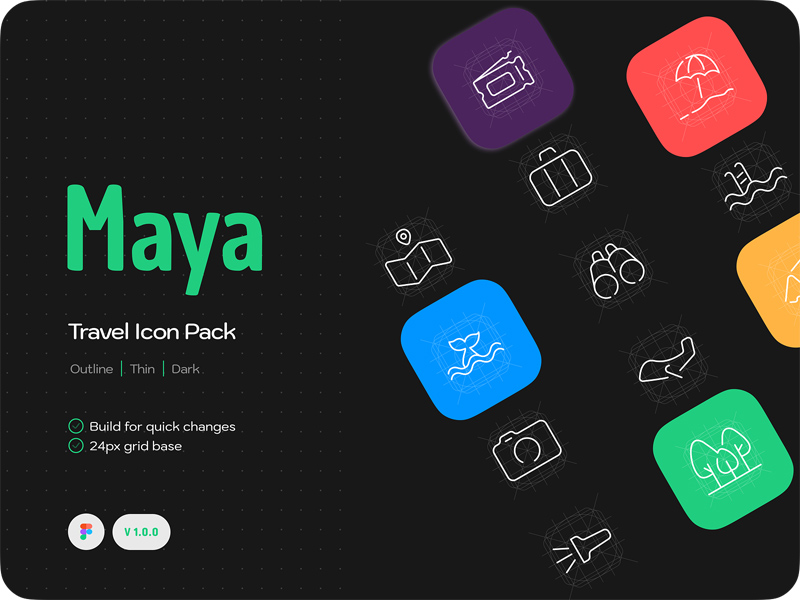 The collection of 16 travel icons is a valuable asset for designers working on travel-related applications or websites. This set covers a broad range of elements that are essential for representing various aspects of travel and leisure. Some of the icons included in this set are:
1. **Briefcase**: Represents business travel or travel essentials.
2. **Airplane**: Symbolizes air travel, flights, and airports.
3. **Pool**: Indicates amenities at a resort or hotel, often associated with relaxation.
4. **Beach**: Represents beach destinations, leisure, and coastal activities.
5. **Camera**: Symbolizes photography, capturing travel memories, and tourist experiences.
The inclusion of these icons allows for a comprehensive and visually engaging way to convey different travel-related concepts and services. Whether it's for a booking app, travel blog, digital brochure, or an online travel agency website, these icons can enhance user experience by providing intuitive and easily recognizable visual cues.
The versatility of these icons makes them suitable for various design needs. They can be used in navigation menus, as part of an interactive map, in itinerary planners, or even as part of promotional material. The fact that they encompass a range of travel themes means they can cater to a wide audience, from business travelers to leisure seekers.
A special acknowledgement to Mahtab for creating and providing this useful resource. Such contributions are invaluable in the design community, offering ready-to-use tools that can significantly streamline the design process and enhance the final product's appeal.