Isometric Room Illustration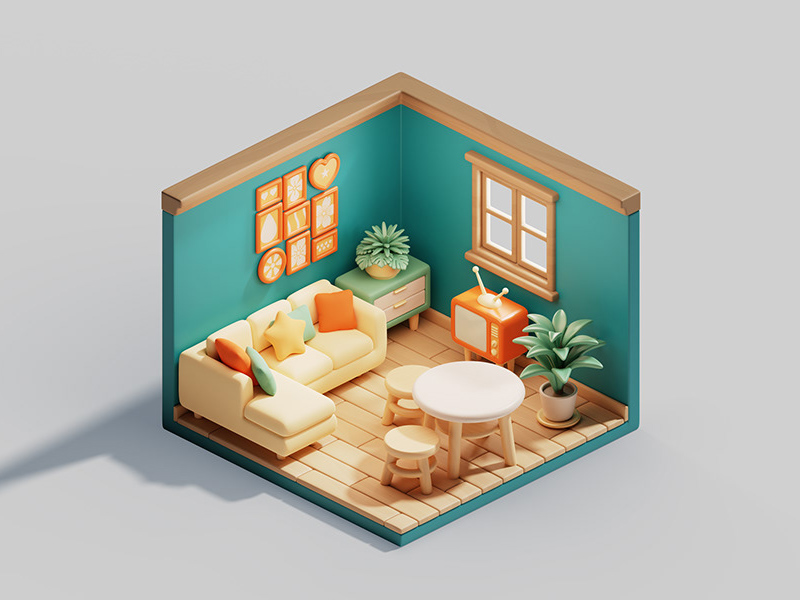 Introducing a captivating isometric illustration that brings a room to life by skillfully showcasing its walls, floor, and furniture from various angles, creating a remarkable sense of depth and dimension. This artistic masterpiece is courtesy of Riazul Haque, who generously shares this isometric room illustration as a freebie.
Through intricate design and meticulous attention to detail, this illustration offers viewers a unique and immersive perspective of a room. By presenting the elements at different angles, the illustration achieves a three-dimensional effect, captivating the eye and evoking a sense of spatial realism.
This isometric room illustration encompasses:
A captivating portrayal of a room's walls, floor, and furniture, rendered in an isometric perspective.
A remarkable demonstration of depth, achieved by representing the elements from distinct angles.
The skillful use of isometric projection, a technique that lends a sense of dimension and realism to the artwork.
To make use of this isometric illustration:
Download the illustration files provided by Riazul Haque.
Observe the room's layout and elements, noting the different angles of representation.
Appreciate the intricate details and artistic prowess that contribute to the illustration's realism.
Consider the possibilities of integrating this illustration into your design projects, presentations, or creative endeavors.
By utilizing this isometric illustration, you can add a touch of artistic depth and dimension to your projects. Whether for visual storytelling, design exploration, or simply to appreciate the craftsmanship, this illustration offers a valuable asset for creative minds. Gratitude to Riazul Haque for sharing this freebie and inspiring creativity in the design community.