Spider-Man 2 Hybrid Calibration Puzzle UI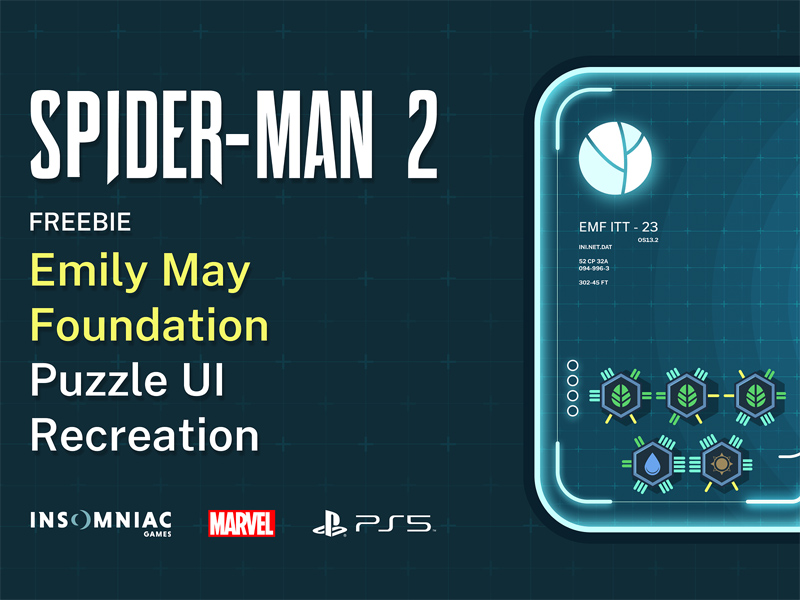 The recreation of the Spider-Man 2 Hybrid Calibration puzzle UI in Figma by Arjun Rajkishore is an impressive feat, especially considering the complexity and popularity of Marvel's Spider-Man 2 game. In the game, this puzzle represents a challenging and engaging segment within the Emily-May Foundation tour, testing players' skills and ingenuity.
Key highlights of this recreated UI might include:
Attention to Detail: Recreating a game UI like the Spider-Man 2 puzzle requires a keen eye for detail. The accuracy in replicating the original design elements, color schemes, and interactive components demonstrates Arjun Rajkishore's dedication and skill.

Fidelity to Game Mechanics: An authentic recreation not only captures the look of the original puzzle but also its mechanics. This includes how the puzzle operates within the game, how players interact with it, and the overall user experience.

Use of Figma Tools: Figma is a powerful tool for UI/UX design, and utilizing it to recreate a game UI showcases the flexibility and robustness of the software. This project might demonstrate advanced features of Figma like component creation, interactive states, and animation.

Learning and Inspiration: For other designers, especially those interested in game design, Arjun Rajkishore's work serves as both a learning resource and a source of inspiration. It shows how game UIs can be analyzed and recreated, providing insights into game design and interaction design principles.

Contribution to the Community: By undertaking such projects and sharing them, creators like Arjun Rajkishore contribute to the broader design and gaming communities. They offer valuable resources for learning, discussion, and appreciation of the art of game design.
Arjun Rajkishore's work in recreating the Spider-Man 2 Hybrid Calibration puzzle UI is commendable not only for its technical and aesthetic qualities but also for its potential to inspire and educate others in the realms of game design and UI/UX. This kind of endeavor highlights the intersection of creativity, technology, and gaming culture, showcasing the depth and diversity of talent within the design community.