Sneakers E-Commerce Mobile App – Adobe XD Freebie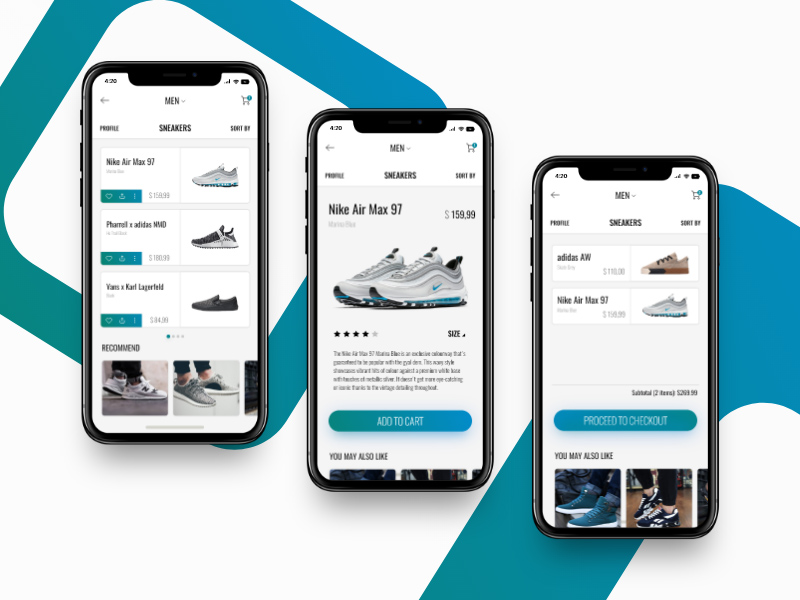 UI/UX designer Hamza Ibnelfais has created a fantastic free resource for mobile commerce - a sneakers ecommerce app concept made with Adobe XD.
The thoughtful prototype includes:
10+ mobile app screens for browsing products and checking out

Clean, image-driven visual design optimized for sneaker retail

Custom illustrations and iconography

Smooth microinteractions and transition animations

Optimized for iOS mobile platform
Ibnelfais clearly considered the sneaker buying experience. The app concept focuses on showcasing products in an engaging way.
This is a terrific free download for designers looking to improve their ecommerce skills. Studying the prototype offers insights into designing a refined mobile shopping experience.
Huge thanks to Hamza Ibnelfais for generously sharing this excellent Adobe XD resource free of charge. We highly recommend designers grab this free sneaker app concept to expand their portfolios and skillsets. Fantastic work!