Slack Prototype Kit Sketch Resource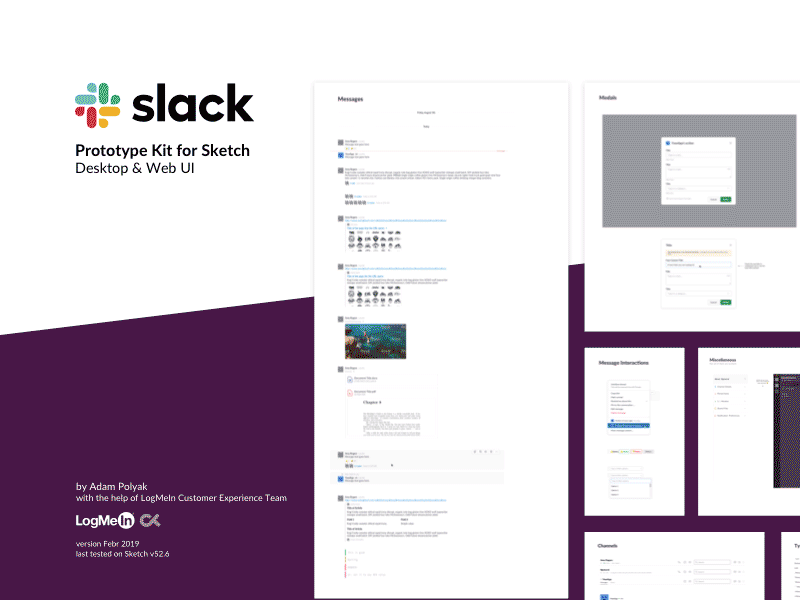 Hi fellow designers! Here is a Slack prototype kit/library for Sketch to create prototypes easily for simple chat flows, bot conversations, popups, slack applications etc.
NB: Only for desktop and web UI at the moment but keeps developing under the
GitHub project
. It is not a complete UI kit but covers the most common UI elements for easy prototyping.
Credits:
- Big thanks for the LogMeIn CX team members for providing feedback which helped to fine-tune the proto kit.
- Other UI kits available on the internet were an awesome help for creating this prototyping kit. Special thanks to creators of those UI kits references on the Credits page in the Sketch file.
This Slack Prototype Kit was designed by
Adam Polyak
-
Dribbble
-
Source page