Play Store & App Store Badges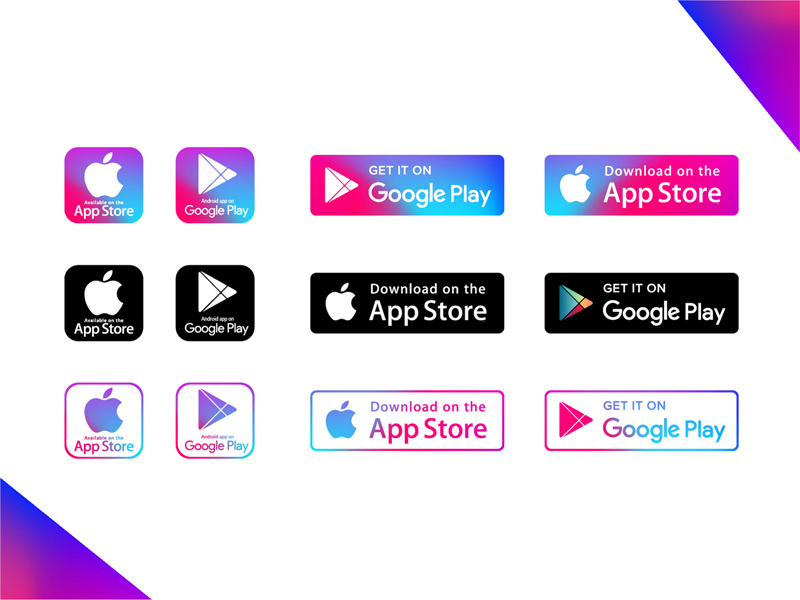 I created a set of store icons for the App Store and the Google Play Store. you'll see a set of circular icons, small and large rectangular button icons, and a custom sketch icon. Each element is custom.
This set of Play Store & App Store icons crafted by Karthik N S might be of use in your next design project. Don't forget to check out other resources made by the author.