Free School Icons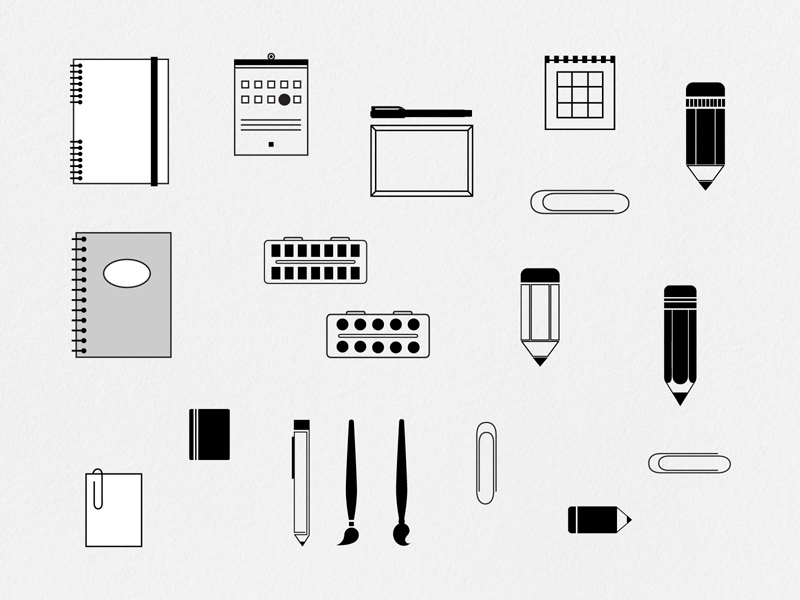 School icons are an essential graphic resource, often used for a variety of educational purposes, from website design and presentations to educational materials and apps. Here are some of the reasons why school icons are a valuable asset:
Visual Representation: School icons provide a visual representation of various school-related objects and concepts. They help convey ideas and information quickly and effectively, making educational materials and websites more engaging and informative.

Enhanced Aesthetics: Icons contribute to the visual appeal of educational materials, websites, and apps. They can be used to create visually appealing designs that attract and engage students, teachers, and users.

Clear Communication: Icons can simplify complex concepts and ideas. They are particularly useful when designing interfaces for educational apps or websites, where clear and intuitive communication is crucial.

User-Friendly Design: Educational materials and apps that use icons are often more user-friendly. Icons make it easier for users to navigate content, find information, and understand how to interact with the platform.

Universal Understanding: Many school icons are universally recognized, making them ideal for a diverse audience. For example, an icon of a book or a pencil is easily understood by people from various cultural backgrounds.

Consistency: Icons allow for design consistency. By using a set of related icons with a consistent style, educational materials can maintain a cohesive and professional look.

Information Hierarchy: Icons can help establish an information hierarchy in educational materials. They can be used to highlight key points, break up content, or emphasize important concepts.

Interactive Learning: In educational apps, icons can be used to create interactive learning experiences. Clickable icons can reveal additional information, interactive quizzes, or multimedia content.

Memory Aid: Icons can serve as memory aids. Visual elements can help students remember important information or concepts more easily.

Engagement: Well-designed icons can make educational content more engaging. They capture students' attention and create a positive learning experience.

Accessibility: Icons can enhance accessibility. They can be paired with text descriptions, making content more accessible to individuals with visual impairments or language barriers.

Branding: Educational institutions and e-learning platforms can use custom icons to create a unique brand identity, making their materials or apps easily recognizable.

Demonstrations: Icons can be used to demonstrate processes, concepts, or steps. They can simplify complex topics through visual representations.

Decorative Elements: Icons can be decorative elements in educational materials, adding an element of creativity and style to content.
Incorporating school icons into educational materials or design projects can be a practical and visually appealing choice. They help convey information efficiently, enhance design aesthetics, and create user-friendly and engaging educational experiences. It's important to select icons that align with the specific educational context and target audience to maximize their effectiveness.