Free Banking & Finance Icons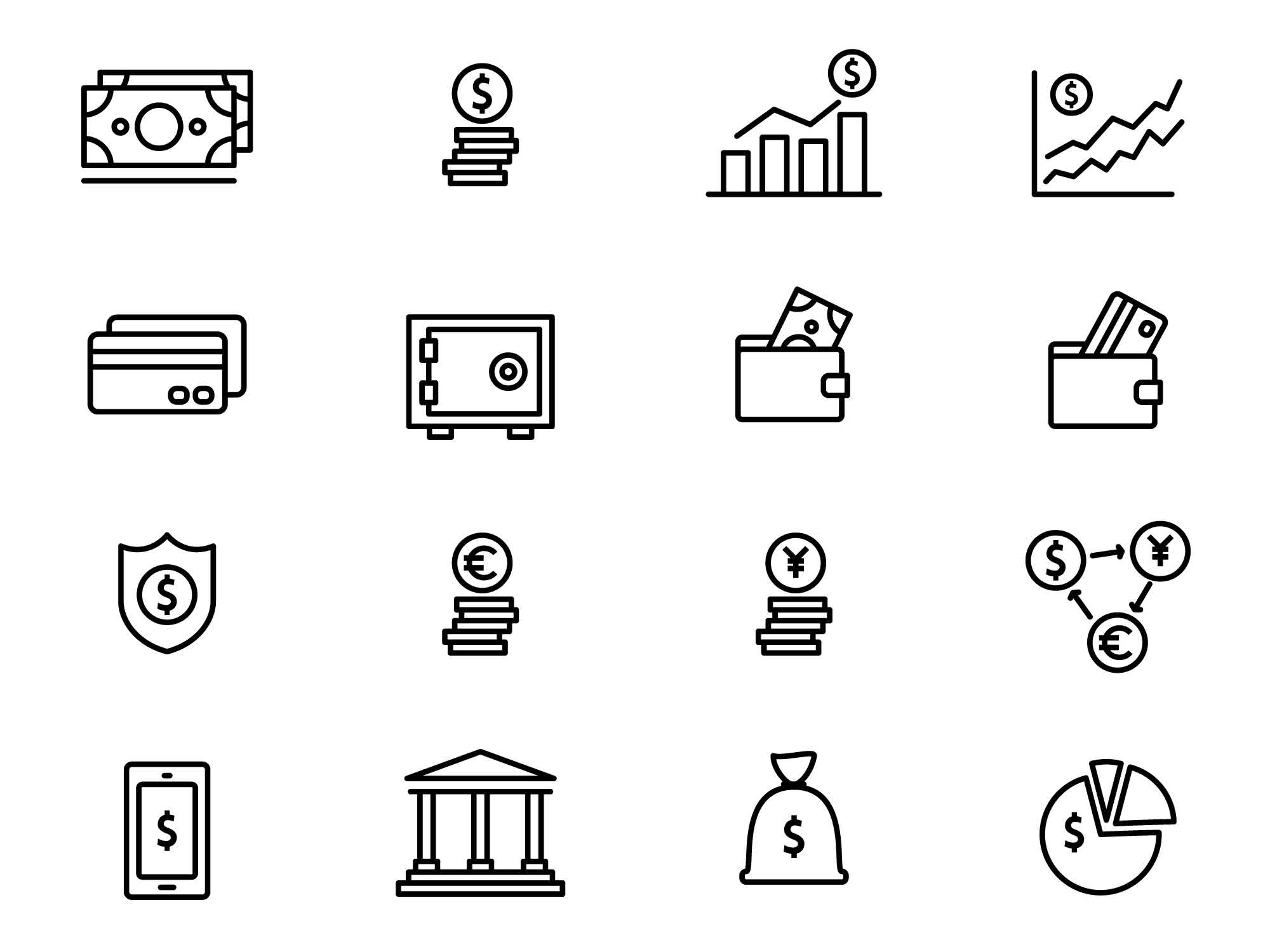 Banks and other financial institutions play an enormous role in a country's economy. I believe everyone should learn about banking and finance in their schools or colleges to understand how money and the economy work. Nowadays, banks are digitized like most of the things in our lives. You do not have to visit your bank too often to transfer or receive money because you can manage everything through their web or mobile apps.
These banking and finance icons portray several elements that come to mind when we hear these words: currency exchange, debit/credit cards, security, profit, banking application, etc. Due to the digitization in the banking sector, we do not see many people holding cash in their hands or wallets. In fact, most people buy things using credit/debit cards or through fintech apps.
Feel free to download and customize the set, as it is available in all AI, EPS, PNG, SVG & PDF formats. It is ideal for designing banking & fintech websites/applications. Marketers, designers, or content creators can also use it to promote bank-related offerings.