Food Ordering App Concept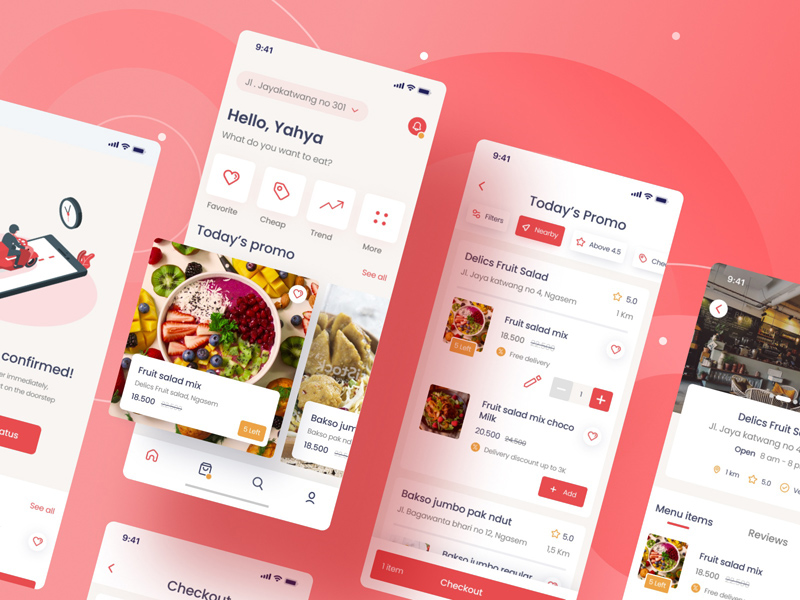 Fooder is a food ordering app that helps us to order food without going to a restaurant. Also in this app, we can instruct the courier to put food on the doorstep to keep social distancing.
A food ordering app concept with a clean and stylish design that helps users order food without having to go to a restaurant. Big thanks to Yahya Amirudin for this Figma mobile template!