Cryptocurrency Market Dashboard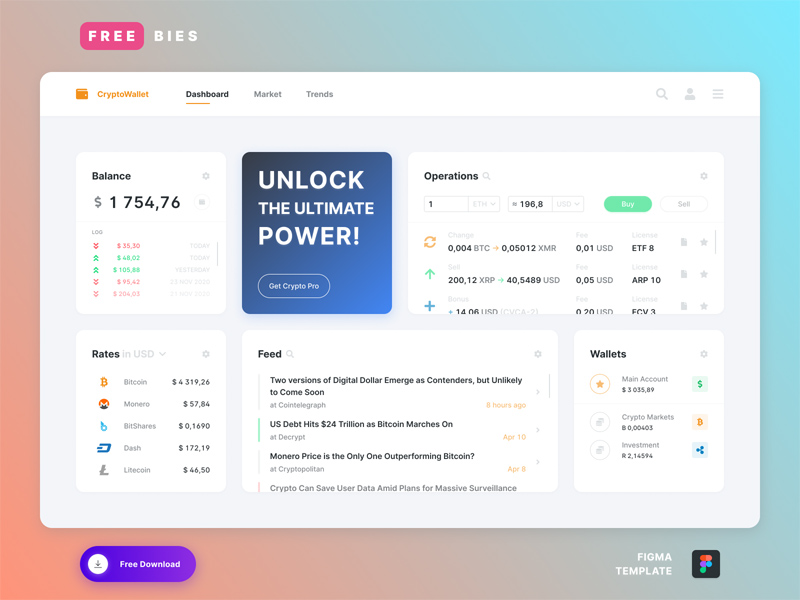 Project Features: Figma Components. Ready for use UI Kit. Auto Layout Elements. Pixel-Perfect Layout. 4px Compatible Grid. Free Vector Cryptocurrency Icons. Font Awesome Iconography. Clean Source Elements (Labeled and Grouped).
A cryptocurrency market dashboard UI with a clean and well-organized layout. Be sure to check out other resources by Denis Guzenko!