Course Application Concept – Adobe XD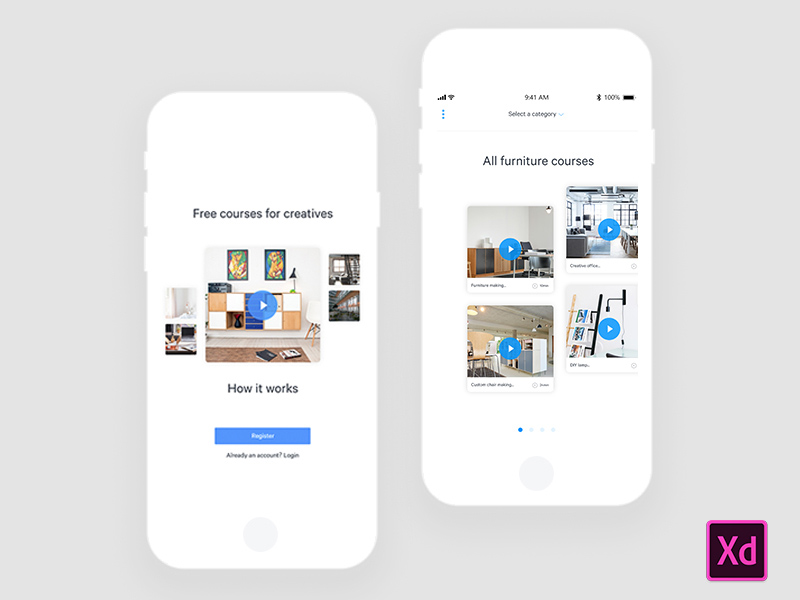 UI/UX designer Ashwin Merle has generously shared an excellent free resource - an iOS course app concept, fully prototyped in Adobe XD.
The thoughtful prototype includes:
10+ mobile app screens for browsing courses and profiles

Clean, image-driven interface optimized for learning

Custom illustrations and iconography

Microinteractions and transition animations

Designed for iOS mobile platform
Ashwin's skilled craftsmanship is evident throughout the app concept. The layouts and workflows make discovering and managing courses intuitive.
This is a fantastic download for any designer looking to improve their edtech skills. Studying the XD prototype offers insights into crafting a refined mobile learning experience.
Huge thanks to Ashwin Merle for sharing this free learning resource. We highly recommend mobile designers grab the course app concept to expand their portfolios. The professional execution makes it an invaluable educational tool.