Business Creation App Concept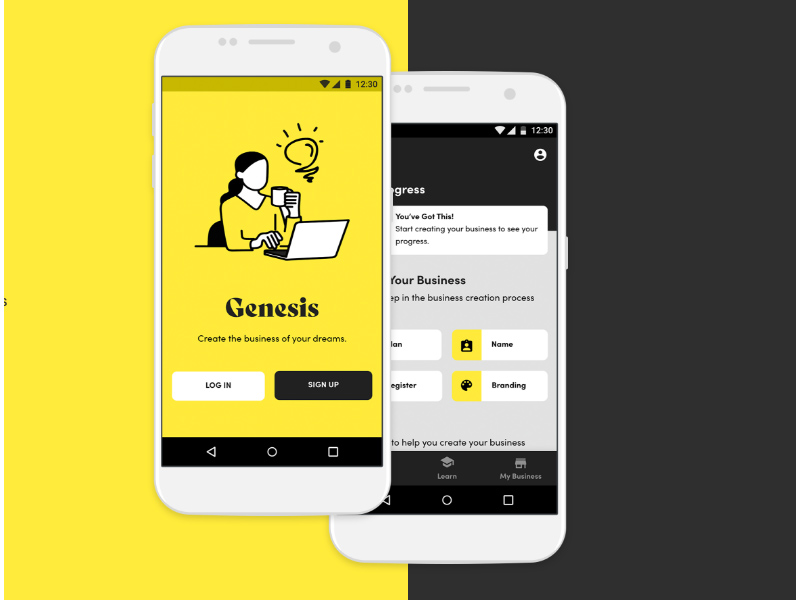 An app concept for my Adobe Live segment that allows users to easily create a business in Ontario utilizing tools and resources that assist with business planning, naming, registration, and branding.
A business creation app concept that describes the whole process of making an app from sketches and wireframes to the actual design. Thanks to Marisa Blair for releasing this XD resource!