50 Pitch Deck Templates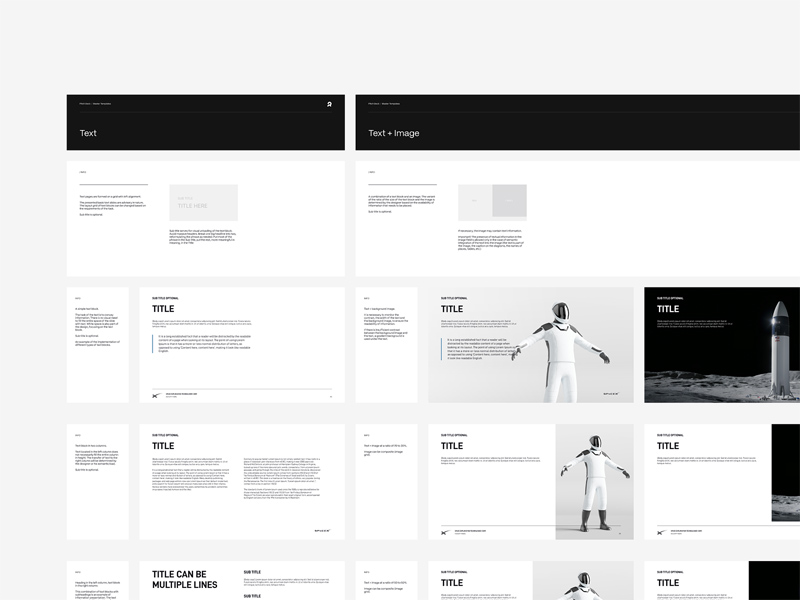 Discover a set of pitch deck template slides, elegantly designed with a minimalistic style that holds the potential to captivate potential investors, secure essential funding, and effectively communicate your visionary ideas. This invaluable resource, thoughtfully provided by Nick Reev in Figma, can play a pivotal role in presenting your company's value proposition, goals, and strategies in a compelling and visually appealing manner.
The combination of minimalistic design and strategic content ensures that your pitch stands out and resonates with your target audience. By utilizing this Figma resource, you can craft a pitch deck that leaves a lasting impression, showcasing your company's strengths, innovations, and growth potential.
Take advantage of this valuable tool to:
Download the Figma file provided by Nick Reev.
Explore the meticulously designed pitch deck template slides.
Customize the content, infuse your branding, and adapt the slides to your specific needs.
Leverage the minimalistic style to maintain a clear focus on essential information.
Utilize these slides to create a compelling presentation that attracts investors and supports your fundraising efforts.
Extend your gratitude to Nick Reev for sharing this Figma resource, as it empowers businesses to communicate their vision effectively and present their strategies with confidence. Harness the power of minimalistic design and strategic storytelling to drive success and growth in your endeavors.