12 Gradients for Figma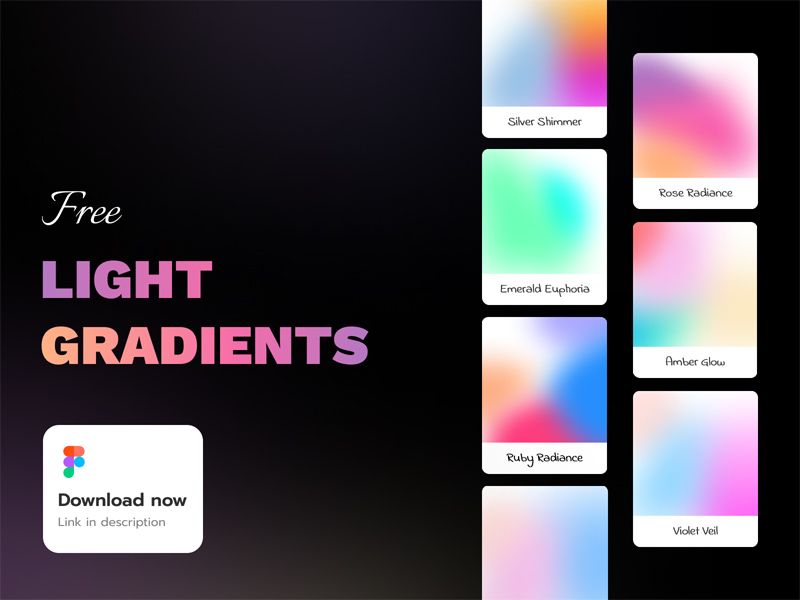 UI gradients are indeed a powerful tool for adding depth and visual appeal to design projects. Gradients can help create dynamic and engaging visuals, whether it's for background elements or eye-catching hero sections.
Nishant Saini's contribution to the design community by sharing these UI gradients for Figma is valuable. Gradients provide designers with an extra dimension for creativity and can make a significant difference in the overall aesthetics of a project.
If you have any questions or need further information about using these gradients in Figma or design-related topics, feel free to ask. I'm here to assist you!