Free Soda Can Mockup PSD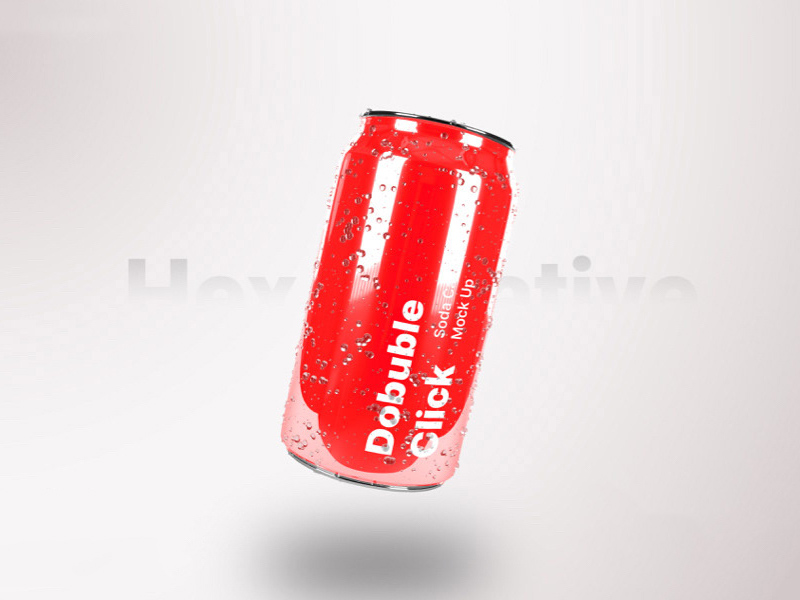 Using a high-resolution soda can mockup to showcase your product packaging design is an excellent way to present your work professionally and realistically. Here are some tips and steps for using such mockups effectively:
Choose the Right Mockup: Select a mockup that closely matches the dimensions and style of the soda can you are designing for. The closer the match, the more authentic your presentation will appear.

Download the Mockup: After choosing a suitable mockup, download the PSD file and open it in Adobe Photoshop or your preferred graphic design software. Ensure that you have the necessary software to edit and customize the mockup.

Replace Smart Objects: Most high-quality mockups use smart objects, which allow you to easily insert your own designs. Locate the smart objects in the PSD file, usually labeled for specific areas of the can like the label or top. Double-click on the smart object layer to open it.

Insert Your Design: Once the smart object is open, you can paste or import your label or design. Resize and adjust it to fit the template. Ensure that your design conforms to the mockup's dimensions and perspective for a realistic look.

Customize Colors: Some mockups provide options for changing the color of the soda can or adjusting lighting and reflections. If applicable, customize these elements to match your design concept.

Review the Mockup: After adding your design and making any necessary customizations, review the mockup to ensure everything looks as expected. Check for any visual anomalies, distortion, or errors.

Save Your Work: Save your edited mockup as a new file, keeping the original PSD intact for future use.

Export Your Mockup: When you're satisfied with your design, export the mockup as an image file, typically in PNG or JPEG format, for sharing or presenting to clients.

Presentation: Incorporate your mockup into your portfolio, presentations, or product pitches. It's also suitable for sharing on your website or social media to showcase your design skills.

Iterate and Refine: If you or your clients have feedback, you can go back to the mockup and make changes as necessary. This allows you to refine your design presentation.
When using high-resolution soda can mockups, it's essential to ensure that your designs accurately reflect the product you're promoting. Pay attention to details like the label size, position, and perspective to make the mockup appear as authentic as possible.